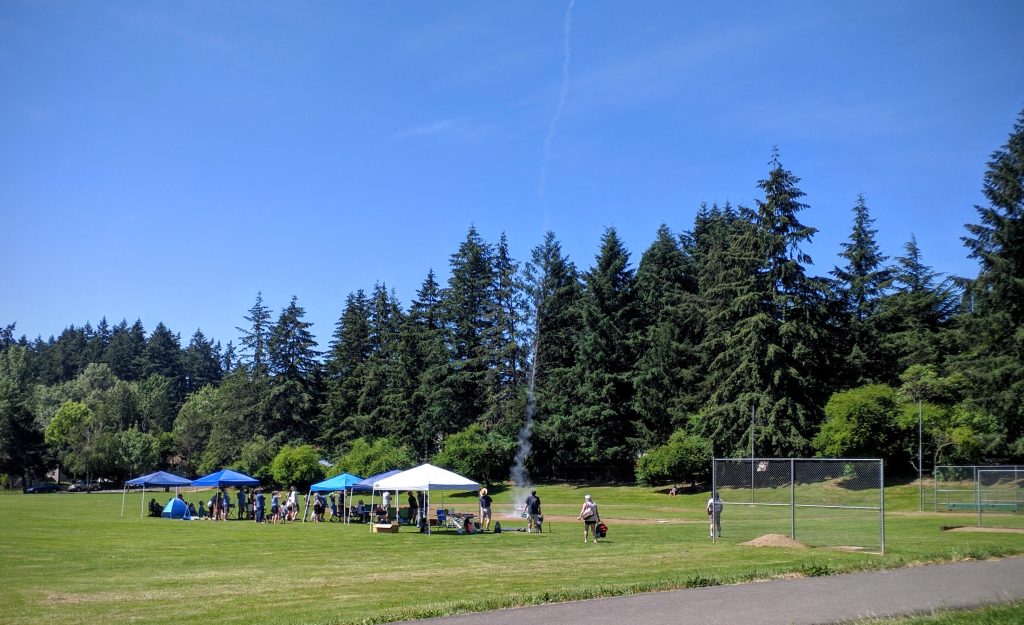 Garden Home Park is located at:
8020 SW 83rd Ave
Portland, OR 97223
Description
The launch site at Garden Home Park offers a small flying atmosphere with opportunities for Class 1 rockets. This is an "in-town" site, and works well for kids and model rockets.
Location
The launch site is located at Garden Home Park in the city of Portland, OR.
Facilities
Water: Yes
Electricity: No
Sewer/RV Dump: No
Porta-potties: Yes, facilities in the park.
Cellular Service: Yes
Food: No onsite food vendors.
Gas: Available nearby.
Restrictions
Fires: No open fires allowed. BBQ grilling OK in designated picnic areas.
Fireworks: No fireworks allowed.
Flight Waivers
Class 1 rockets only. A and B motors only; C motors with special permission from the launch director for high drag models.